Privacy Glass and Textured Glass
These types of glass cross over into each others catergories as we have a variety of opacity's and obscurities to match your needs. Privacy and textured glass can be installed in windows, as door cutouts, in cabinet doors, and even some can be used as table tops. Most glass can be tempered, making it durable and able to withstand the pressure of opening and closing a door without a worry. Glass and Mirror Shoppe offers a wide range of privacy glass options that include both functional and decorative glass designs.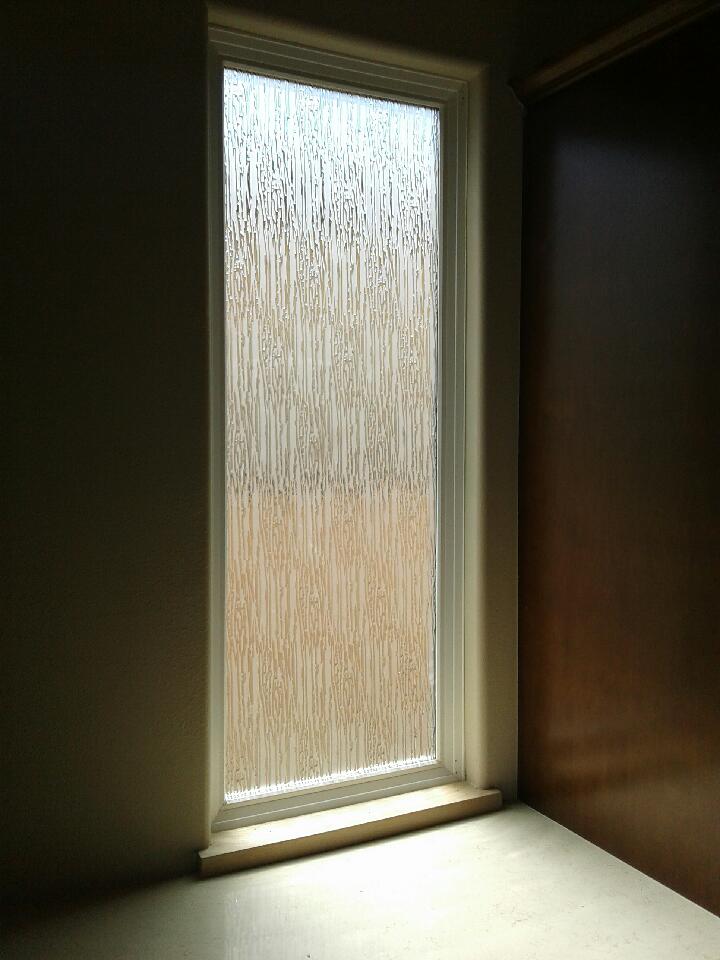 Privacy Glass
Use privacy glass to distort a view while still allowing the light to shine through! There are plenty of options to match your style and needs. Our Shoppe's options include:
Sand Blasted - creates a frosted glass look that can be words, shapes, logos, and more.

Acid Etch - A similar look to sand blasted but covers the entire piece.

Rain Glass, Frosted Bamboo Glass, and more!
Textured Glass
Our Shoppe's machine made textured glass offerings include a range of unique textures and raised elements. This includes cast glass where glass sheets are set into molds and heated in an oven to make the unique textures. All of these can be used as privacy glass with varying levels of obscurity and translucency as well as decorative glass.
Light can still pass through these types of glass and include:
Rain - has the look of water cascading down the glass

Clear Bamboo - the texture of bamboo adorn this glass with clear areas in between each bamboo shape

Reed Glass, Seedy, Glue Chip, and more!
Privacy, Textured, and Cast Glass Examples
This slideshow can give you and idea of the obscurity and translucency that our different privacy, textured, and cast glass can provide.
We can also create a Stained Glass Overlay piece which combines art and functionality to create a decorative piece that maintains your privacy while allowing light to pass through.
Contact Glass and Mirror Shoppe here, call at (760) 729-1064, text us at (760) 390-2273, or email us at glassandmirror@icloud.com today for a privacy glass consultation.